LEARN HOW TO LAUNCH YOU OWN PRODUCT
Using this two easy steps…
Step 1
Get WP Certify and create your first membership site in seconds
Everyone in our business seems to think these days, that they need some sort of membership software for their "members", their gift or product downloads or any other protected content for their recurring income stream.
OK, sure… "Members" of WHAT really ? Exactly…I don't know either to be honest…
We simply call them "subscribers" and "customers". And all you really need to be able to do is "Control Access", right ?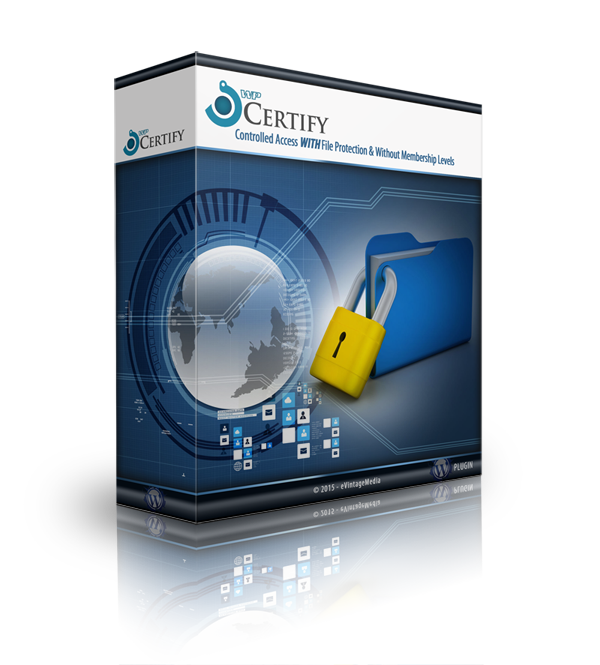 Step 2
Get the Mega Launch Blurpint for FREE
Mega Launch Blueprint is exactly what it says. This is a distilled training course on how anyone can learn to launch their product online like a pro, and generate massive paydays!
The product is the combined effort of both my in-house product creation team and my years of experience launching dozens of products online.
LAUNCH YOUR FIRST PRODUCT IN ONE WEEK FROM NOW!
If you get WP Certify from the button bellow, you will receive the Mega Launch Blueprint as a free bonus from me!
Most of you think that the hardest part of launching a product is the product creation part…
Well, you are wrong!
We wasted a lot of time and money trying to find out what is the best method to deliver our content, create our membership sites, integrate autoresponders, revoke access after refund… well WP Certify solves that for you!
If you are planing to release a product in the future, I'm telling you…
GET WP CERTIFY AND YOU WON'T REGRET!
Provides WordPress page based controlled access for ANY purchased item AND optin subscribers...
Download links for purchased products or opt in incentives are 100% protected per user...it's impossible to detect the actual file download locations...
Eliminates ALL the hassle of integration issues and complicated membership setups...
Captures every registration in auto responders like Getresponse, Aweber, iContact, Mailchimp, Sendy and Interspire...
Offers the option to let opt in subscribers register as well for additional access to bonuses, content, etc...
WP Certify also processes refunds, revoking access to downloads, pages and content !
I use wp certify for my own products
And as an expert Product Developers myself…
I wished to have Mega Launch Blueprint way back when I started…
You can have this kind of payday too…